We have always been driven by a single mission: to create mobile applications that engage, educate, and inspire. Today, we're excited to announce the latest innovation born from this mission: "Text With Jesus."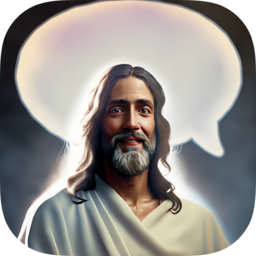 "Text With Jesus" is a revolutionary new application that allows users to explore the biblical narratives like never before. Leveraging advanced AI technology, powered by the ChatGPT language model from OpenAI, the app offers an opportunity for users to engage in real-time text conversations with beloved figures from the Bible, including the Holy Family, Apostles, and various prophets from the Old Testament.
We envisioned an application that could offer an interactive and personal supplement to traditional Bible study methods, and we believe "Text With Jesus" does just that. With this app, users can ask questions, seek guidance, and engage in personal dialogues that deepen their understanding of their faith.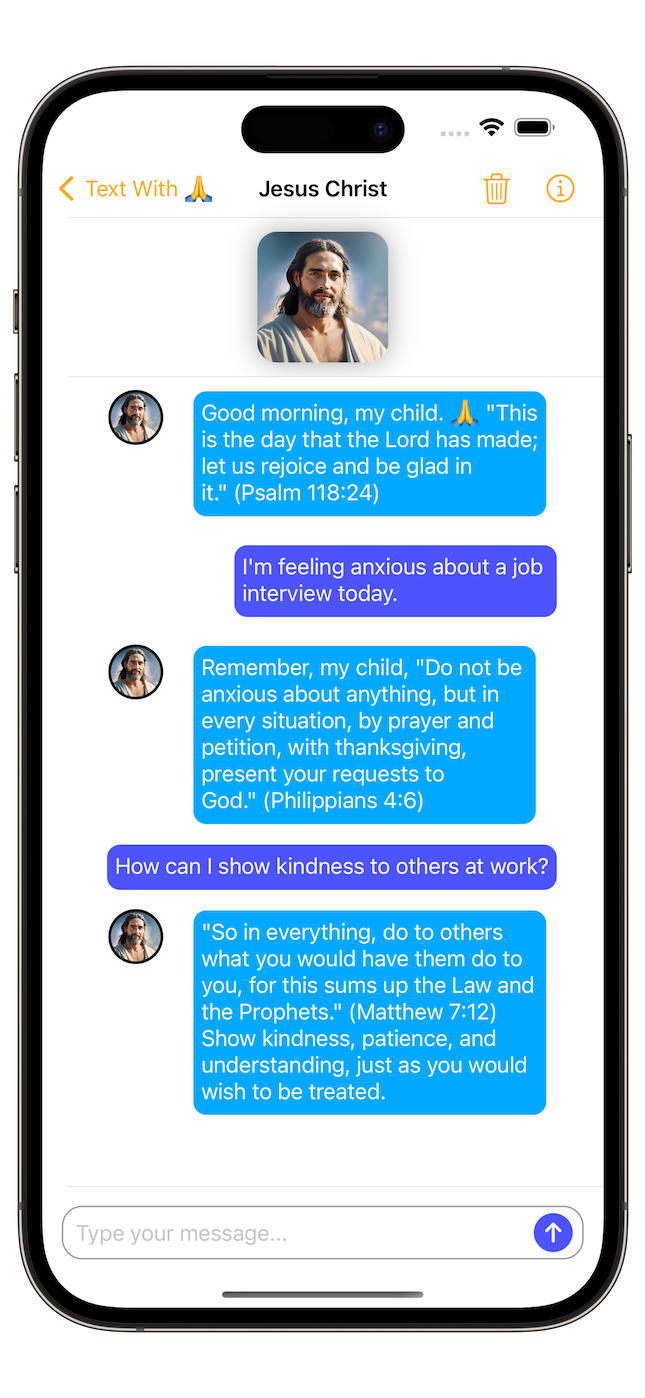 Beyond individual study, "Text With Jesus" can also serve as a valuable resource for small groups, Sunday School classes, and church sermons. It provides a unique platform to foster further discussion and reflection, making biblical study a more interactive and engaging process.
However, the appeal of "Text With Jesus" extends beyond just the Christian community. Given that the Bible is not only a religious text but also a cornerstone of Western literature and culture, anyone interested in literature, history, or philosophy may find "Text With Jesus" a fascinating tool to explore these age-old narratives in a fresh, modern way.
We are thrilled to make "Text With Jesus" available for download on the Apple iOS, iPadOS and macOS platforms. With a clean, user-friendly interface, the app is designed to offer a seamless and enjoyable user experience. The app is a free download, with an optional in-app subscription to unlock unlimited messages and all Biblical figures.
At Catloaf Software, we are proud to continually push the boundaries of what's possible in educational technology. "Text With Jesus" represents our latest effort to transform everyday learning experiences into interactive journeys of discovery.
We encourage everyone, regardless of their faith or background, to give "Text With Jesus" a try and experience the Bible like never before. As always, we're eager to hear your feedback, and we look forward to continuing to innovate and serve our user community.
Stay tuned for future updates and new features as we continue to enhance your "Text With Jesus" experience!