Following the Presidential Inauguration earlier this week, which among other things produced the very prolific Bernie Mittens meme, we have now updated our Texts From Bernie app and added a new iMessage sticker pack.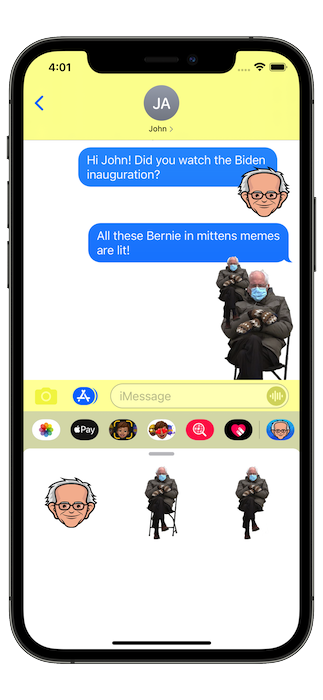 Featured prominently among those new stickers is the iconic image of Bernie sitting with his mittens, which you can now easily paste all over your text conversations.
Enjoy! This is a new feature of our FREE app!