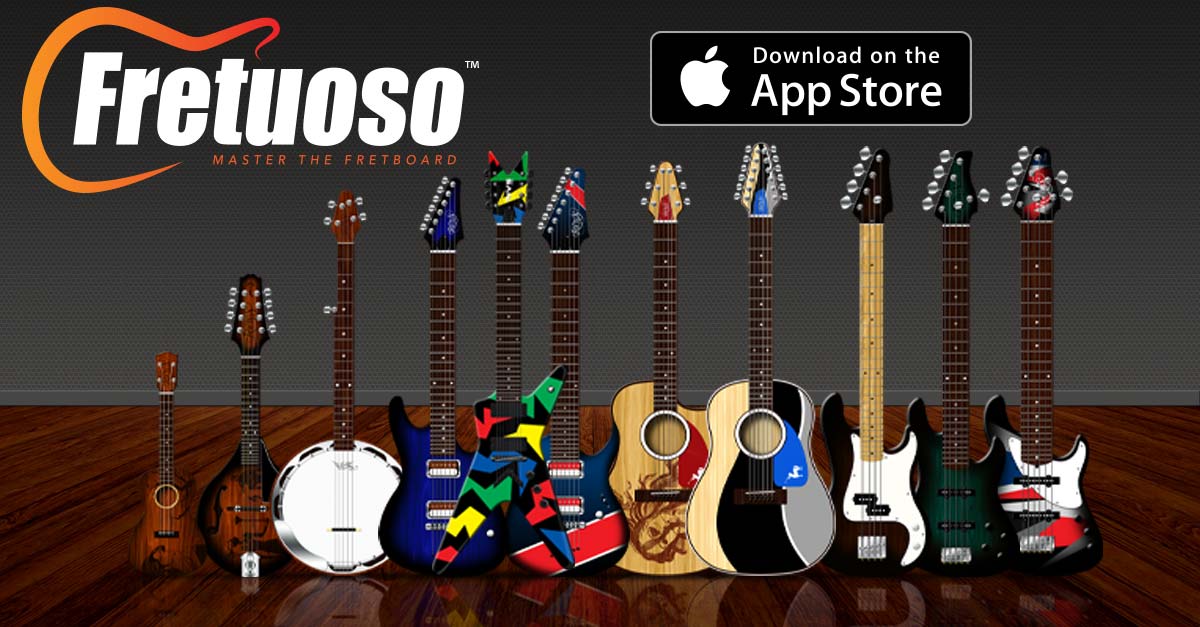 Today, we are releasing version 6.5 of the Fretuoso app, with an important new feature: iCloud support.
This means that all of your app data, from your settings, custom tunings, and statistics to your instrument purchases are now safely stored in your connected iCloud account.
If your device is set up with an iCloud account (and it really should be!), your data is automatically imported and synced with the cloud. It will also automatically propagate to any other devices running Fretuoso you may have connected to the same account.
You will now be able to practice the fretboard on your iPhone and your iPad, and can pick up from one device to the other transparently.
This new support for iCloud also brings all of our various editions of the app together for the first time, as your iCloud data is also shared between them as well. So if you are using both our Banjo and Guitar editions, for example, your data will be preserved between these versions of the app.
As a consequence of this change, since your purchases are now automatically shared between all editions of Fretuoso, we are officially deprecating the various instrument editions, as well as the Complete Edition.
From now on, we will provide feature updates only through the main app (previously known as the "free" edition). In the coming months, these editions will stop receiving any updates besides iCloud support, and will eventually be removed from the App Store.
If you are using one of the paid editions of Fretuoso, or made purchases in any of them, just make sure to update it to at least version 6.5 and start it once while logged in with your iCloud account. Your purchases will be automatically unlocked in the main Fretuoso app as well, and you can switch to it immediately.
This consolidation is bringing more clarity to our app offering, and will simplify the life of both our users and ourselves as developers.
We have more important new features coming soon to Fretuoso, so please stay tuned!
Fretuoso 6.5 is available today and requires a device running iOS 10 or newer.